NEWSELA

QUIZLET FOR ART GRADE 4
QUIZLET ON DEGAS & THE DANCER
QUIZLET ON DEGAS's ARTWORK


---
Picture below from Pinterest
You will FIRST be creating a CONTOUR LINE DRAWING of your HAND. So, get 1 piece of sketch paper and click the LINK above for Contour Line Drawing Intro.
Imagine a shoe that solved an everyday problem, had a special power or purpose. A shoe that plays music perhaps? 😉
Turn & Talk with your table about new ideas for this sneaker. (2 minutes)

How would you like to become a sneaker designer and work for a world famous company such as Vans, Converse and Nike?  Get ready to show off your fabulous design skills and creativity!!!
 Go to Vans or Converse's website, locate custom/customize

  Design 3 Sneakers, SCREENSHOT each one (Ctrl + Shift + top middle button, that looks like a rectangle with 2 vertical lines to the right of rectangle.)  Expert tip; be sure to leave extra room around your sneaker, don't screenshot too close. This will affect how it looks as your wallpaper. (Spend about 15 minutes)

Now comes to hard part. Designers have to make difficult choices….choose the one sneaker design you like best. Make it your wallpaper.

Practice a CONTOUR drawing of your sneaker.  A Contour drawing is just the main lines of your sneaker, no shading or details. Make sure you draw LIGHT and LARGE! If you would like, add one of the design ideas from your turn & talk session. Will your sneaker still be FUNCTIONAL?

Get the Plasti-Pastels when your done and re-create the colors, values and shapes that you created online.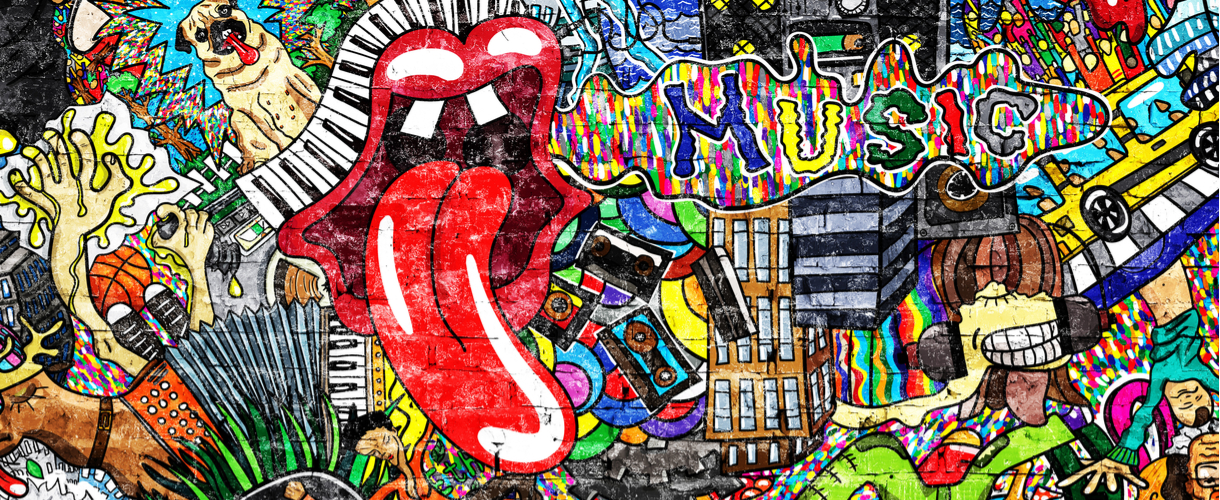 ---
 FUN TIM BURTON INSPIRED HOW TO DRAW LESSON FOR THE MONTH OF OCTOBER
---
FOURTH GRADERS perform a little detective investigation and hunt our own JERSEY DEVIL!  We use PRINTMAKING METHODS to create a WANTED POSTER in hopes to catch this elusive creature.
---
Without a doubt, New Jersey's oldest, most enduring, and important pieces of folklore is the tale of the infamous Jersey Devil. For close to 300 years now, Jerseyans have told tales of this mythical beast that stalks the Pine Barrens and terrorizes local residents.
What is a folktale? (folk tale/folklore)
A folktale is a story or legend forming part of an oral tradition. Folktales possess many or all of the characteristics listed below.
Are generally part of the oral tradition of a group.
Are more frequently told than read
Are passed down from one generation to another
Take on the characteristics of the time and place in which they are told
Sometimes take on the personality of the storyteller
Speak to universal and timeless themes.
Try to make sense of our existence, help humans cope with the world in which they live, or explain the origin of something.
Are often about the common person
May contain supernatural elements
Function to validate certain aspects of culture
VISUAL INFORMATION
  Horns from the Top of its Head  
                     Antlers like Deer                       

Talon-like Claws

Leathery Bat-like Wings

Hair and Feathers all over the body

Eyes Glowing Bright Red 

Reptilian/Lizard Forked Tail

Collie-Dog Shaped Head

Horse Face

Body of a Kangaroo or Crane 

Small Arms

Walks on Two Legs

 

Numerous sightings of the Jersey Devil have continued to be reported to this day. The tale of the Jersey Devil has spread beyond the Pine Barrens and has been embraced by all of New Jersey, even to the point where it has been largely commercialized. The Jersey Devil is portrayed in toys, on t-shirts, and is even the subject of his own feature film.  Most famously, the Jersey Devil has lent its name to New Jersey's NHL hockey team as well as an Atlantic City, NJ Surf Shop!

While some Jerseyans embrace the Jersey Devil as nothing more than a quaint figment of our collective imagination, a source of unification and pride, and a unique and important piece of NJ folklore, others see it as a very real creature and a threat to their safety. Whether it's deep in the Pine Barrens or deep in our imagination, one thing is certain–the Jersey Devil still lurks in New Jersey, and most likely always will.
Texture– element of art that refers to the way an object feels to the touch or looks as it may feel.
3-D Texture– refers to the way an object feels to the touch 2-D Texture- refers to the way an object looks as it may feel
Visual texture– the illusion of a 3-D surface Simulated- imitate real textures
Invented– 2-D patterns created by the repetition of lines of shapes
Rough textures– reflect light unevenly
Smooth textures– reflect light evenly
Matte– surface that reflects a soft, dull light.  Shiny surfaces are the opposite of matte.
Impasto– a painting technique in which the paint is built up on the surface to create a texture
When drawing or painting texture, it is important to pay close attention to the values- they reveal the illusion of texture.
---
DIRECTIONS: 1. Download Value Scale below
GOOGLE DOC LINK TO VALUE SCALE
2. Make a Copy.
3. Save as PDF.
4. Go to Sketchpad.com
5. Click file folder icon.
6. Choose Upload as new then choose upload as new again.
7. Choose Copy of Value Scale PDF.
8. Choose fill tool (paint bucket) and create your own Value Scale with a Hue of your choice.
9. Screenshot your Value Scale. (CTRL, SHIFT and top middle rectangle with 2 vertical lines to the right)
10. Upload to GRADE 4 Padlet!
line-drawing-worksheet pdf
---
Watch the video on the ART SMART page about VALUE and FORM for our October and November Lessons.
     2-D & 3-D Monster Buddies Prezi
---
4th Grade Color Still Life Sculpture
---
VIDEO INTRODUCTION TO RADIAL SYMMETRY/BALANCE BELOW
---
"Degas's ballet works, which the artist began creating in the 1860s and continued making until the years before his death, in 1917, were infused with a very modern sensibility. Instead of idealized visions of delicate creatures pirouetting onstage, he offered images of young girls congregating, practicing, laboring, dancing, training, and hanging around studios and the backstage areas of the theater." Excerpt from Harper's Bazaar 2016
MISTY COPELAND AND DEGAS: ART OF DANCE
As she channels the artist Edgar Degas's most famous ballet works ahead of a new exhibition at New York's Museum of Modern Art, dancer Misty Copeland opens up about what it feels like to make history.
"I definitely feel like I can see myself in that sculpture…Ballet was just the one thing that brought me to life." -Misty Copeland
VOCABULARY TO KNOW…
Movement: The visual flow of your artwork. It's the path that you intend your viewer's eye to follow. You can create this by purposefully placing art elements in a way that creates this path. The image below of an apple tree shows movement through the strong line of the branch from left to right.
Great Works: Dynamism of A Dog on a Leash (1912) Giacomo Balla
Artwork description & Analysis: Balla was fascinated by chrono-photography, a vintage technique whereby movement is demonstrated across several frames. This encouraged Balla to find new ways of representing movement in painting, and Dynamism of a Dog on a Leash is perhaps his most famous experiment. The work shows a woman walking a small black dog, the movement collapsed into a single instant. Displaying a close-up of the feet, Balla articulates action in process by combining opaque and semi-transparent shapes.
Oil on canvas – Albright-Knox Art Gallery, Buffalo, New York
Key Ideas Behind FUTURISM
The Futurists were fascinated by the problems of representing modern experience, and strived to have their paintings evoke all kinds of sensations – and not merely those visible to the eye. At its best, Futurist art brings to mind the noise, heat and even the smell of the metropolis.
Unlike many other modern art movements, such as
Impressionism
and
Pointillism
, Futurism was not immediately identified with a distinctive style. Instead its adherents worked in an eclectic manner, borrowing from various aspects of
Post-Impressionism
, including
Symbolism
and
Divisionism
. It was not until 1911 that a distinctive Futurist style emerged, and then it was a product of
Cubist
influence.
The Futurists were fascinated by new visual technology, in particular chrono-photography, a predecessor of animation and cinema that allowed the movement of an object to be shown across a sequence of frames. This technology was an important influence on their approach to showing movement in painting, encouraging an abstract art with rhythmic, pulsating qualities.
---
---
Folk Art
Folk Art is art which does not come out of the fine art tradition. Folk Artists are typically from rural or pre-industrial societies, and are more closely related to craftsmen than they are to fine artists.
Folk Art is characterized by a naive style, in which traditional rules of proportion and perspective are not employed.
Closely related terms are Outsider Art, Self-Taught Art and Naive Art.
Well-known Folk Artists include the American painters Grandma Moses and Edward Hicks, and the Canadian painter Maud Lewis.
The show Tinga Tinga Tales was visually inspired by the Tingtinga art of Tanzania.
The Tingatinga artists paint wonderful animals in bright colours with an intricate use of pattern and design. The Tingatinga collective grew from the work of one man – Eduard Saidi Tingatinga – over 40 years ago. Now there are over 700 Tingatinga artists in Tanzania. Tiger Aspect is working with artists from the Tingatinga Arts Co-Operative based at Morogoro Store in Dar es Salaam.
---
Fourth Grade will be using owls as their subject for this FOLK ART inspired lesson.
---